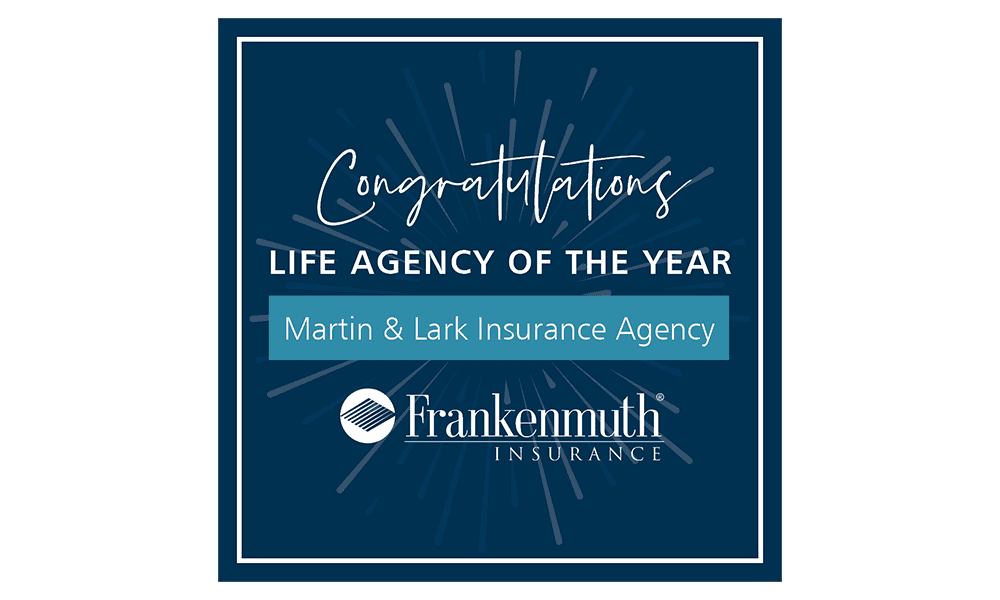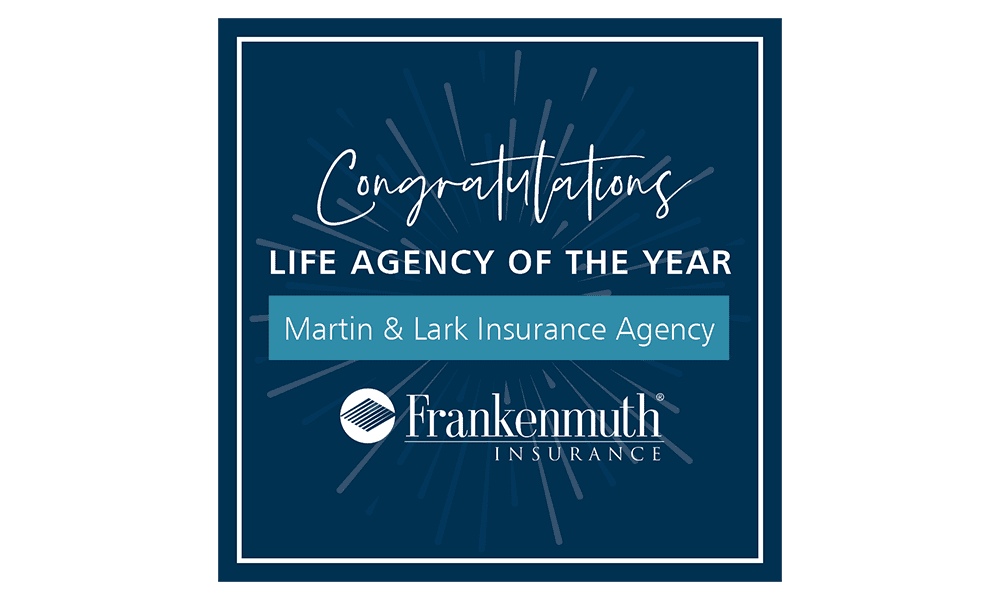 Frankenmuth Insurance bestows award based on top performance
Rossford, OH, April 13, 2021 – During its 2021 Executive and Agency Round Table meeting, Frankenmuth Insurance named Martin & Lark Insurance Agency the Life Insurance Agency of the Year for the agency's efforts in 2020. The award is presented to one Ohio agency that is the top performer in profitability, growth and policy retention for life insurance.
"We are honored to continue this partnership with Martin & Lark Insurance Agency as they continue protecting policyholders and their families for difficult times," says Rich Pomeroy, Vice President of Life Sales. "We look forward to working with the agency for many more years."
Martin & Lark Insurance Agency has been appointed with Frankenmuth Insurance since 2017and is recognized as one of the carrier's Partner independent insurance agencies.
"I am proud of our team for offering protection to our clients during one of the most unprecedented times in our history.  With the challenges we faced throughout the pandemic we were able to do one of our most important jobs to protect our clients," said Rick Reichow, President, Martin & Lark Insurance Agency. "It is an honor to accept this award on behalf of our agency.  It makes me proud that our clients allowed us to provide them with this most valuable protection."
Martin & Lark Insurance Agency, Inc. opened in 1936 and offers personal and business solutions in Ohio and Michigan. For more information visit: martinlark.com.